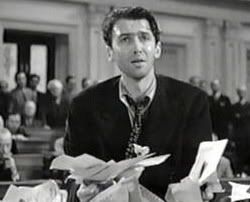 These are not necessarily "great" movies. My dad asked the three of us (sisters) for our lists of 100 movies that we could watch over and over--even if they were hard to admit to. I got stuck around 65 (I thought I might get to 50), but as I was the last person to finish I got to cheat and look at my dad's list and my two sisters where I could freely steal movie ideas and be inspired by them.
This is not a hard and fast list by any means and I reserve the right to substitute at will. I also lied. It is a list of 102 movies.
I now have fancy pictures like
Ellen Aim
, who has posted her list. Remember, these are not necessarily award winning movies. I mean, she has Pretty Woman on her list. I will say no more.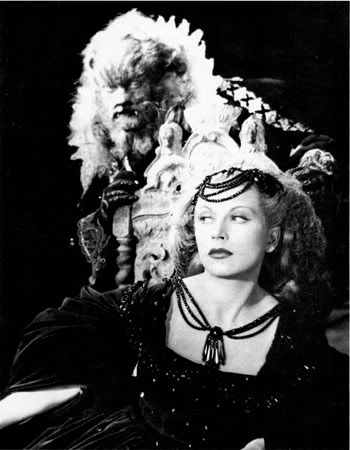 1. Watership Down
2. Bridget Jones's Diary
3. The Lord of the Rings Triology (I know, this is too easy, but I adore them)
4. Beauty and the Beast (Jean Cocteau, 1946)
5. Beauty and the Beast (Disney—hey, I think with small children I am entitled to a Disney movie)
6. L.A. Confidential
7. Seven Samurai
8. The Seventh Seal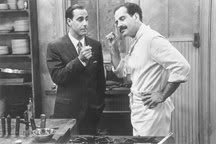 9. Big Night
10. Priscilla, Queen of the Desert
11. All About My Mother
12. Amelie
13. The Andromeda Strain
14. Miracle on 34th Street (do I need to say the original one?)
15. Babette's Feast
16. Pippi Longstocking movies (let's just call this one, shall we?)
17. The Lemondrop Kid (Although I never would have remembered this without seeing Dad's list! I can't wait to see it again)
18. Philadelphia
19. A Christmas Carol—I used to say the George C. Scott one was my favorite. I think it still is, but I just finished the Alistair Sim one, and that is also great. I also like Jean Luc in the role.
20. The Cane Mutiny
21. Brazil
22. Crouching Tiger, Hidden Dragon
23. Eat, Drink, Man, Woman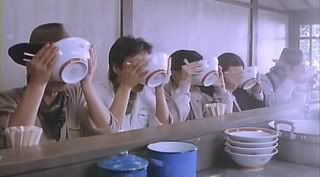 24. Tampopo
25. Totoro
26. La Cage Aux Folles
27. Labyrinth (oh, leave me be!)
28. The Last Temptation of Christ
29. Logan's Run
30. Firefly series (I would not have added this, but I see we are bending the rules a bit)
31. The Piano (oh, if I were rating this, this would be in my top 5)
32. Princess Mononoke
33. Nobody's Fool (what a great movie)
34. Willy Wonka and the Chocolate Factory (the original one)
35. Ringu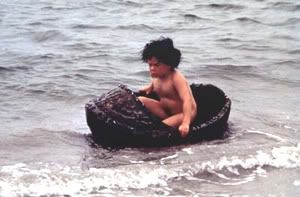 36. The Secret of Roan Inish (another top 5)
37. Spirited Away
38. What's Eating Gilbert Grape (as Doug said, "who knew Leonardo DiCaprio could act?")
39. The Wizard of Oz
40. Yellow Submarine (yes, still).
41. The Wrath of Khan (Star Trek II)
42. Indiana Jones and the Raiders of the Lost Ark
43. The Secret Garden
44. The Flame Trees of Thika (ok, bending the rules again)
45. Orlando (I love this!)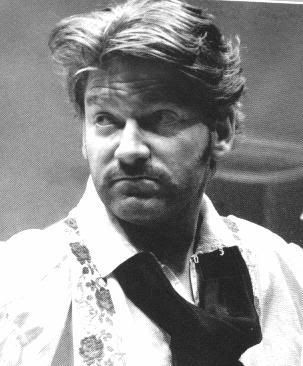 46. Much Ado About Nothing (*hides*)
47. My Fair Lady
48. The Princess Bride
49. Ferris Bueller's Day Off
50. Halloween
51. Alien
52. Invasion of the Body Snatchers
53. Joy Luck Club
54. A Christmas Story
55. Holiday Inn
56. Cinema Paradiso
57. The Exorcist
58. Big
59. Bringing up Baby
60. Christmas in Conneticut
61. Casablanca
62. Airplane!
63. A Fish Called Wanda
64. Dead Poet's Society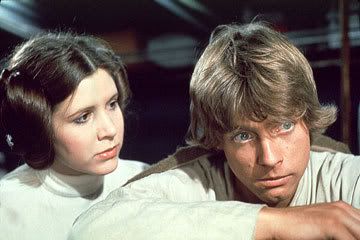 65. the OLD Star Wars movies
66. Thelma and Louise
67. The Full Monty
68. Amityville Horror
69. Parenthood
70. The Time Machine (the 60s-70s version, I think…HG Wells)
71. Stand By Me
72. Out of Africa
73. War Games
74. Sneakers
75. Shallow Grave
76. Black Adder Series (NOT including season 1)
77. Romancing the Stone
78. Farewell my Concubine
79. Amadeus
80. Breakfast at Tiffany's
81. Kafka
82. The Shining
83. The Professional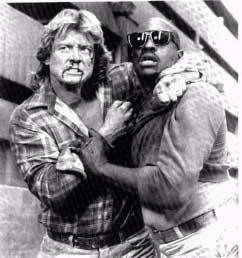 84. They Live (even that drawn out fight scene—ha ha!)
85. The Fog
86. El Mariachi/Desperado
87. Oliver's Travels (I have to agree!)
88. Rear Window
89. This is Spinal Tap
90. To Kill a Mockingbird
91. Memento
92. Seven
93. Terminator
94. Die Hard
95. Monty Python and the Holy Grail (I'll include also The Life of Brian)
96. Blade Runner
97. Working Girl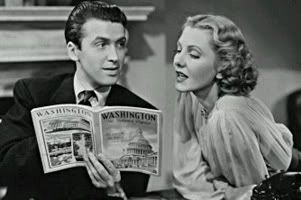 98. Mr Smith Goes to Washington
99. Braveheart
100. City Slickers
101. Philadelphia Story
102. The Bishop's Wife