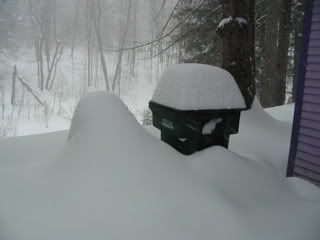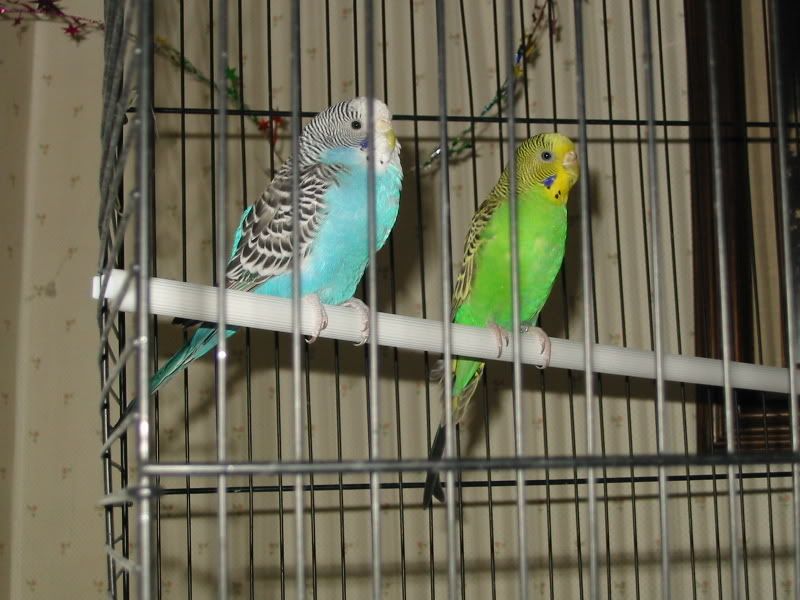 The compost bin is on the left (the lump of snow) and our trash bin is on the right. I can see them from my kitchen window and that served as a gauge for how much snow we got today...at least on that side of the house. Below that is Sweety Tweety and Pippi! At long last!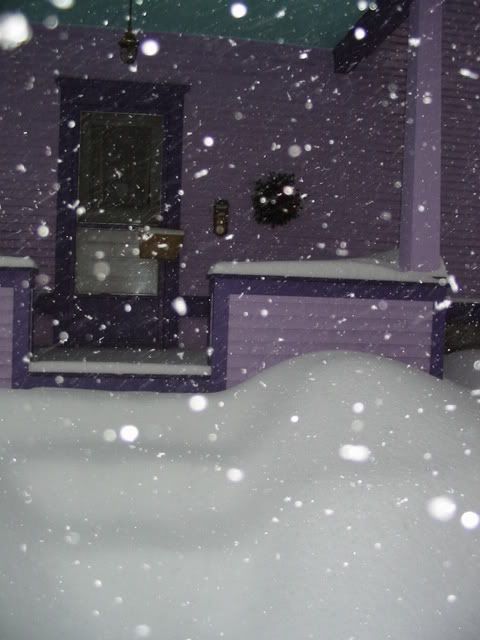 Our side porch. Darn flash and snow. It was sort of dark, so I didn't turn off the flash. I was also getting really wet from the snow. Brrr.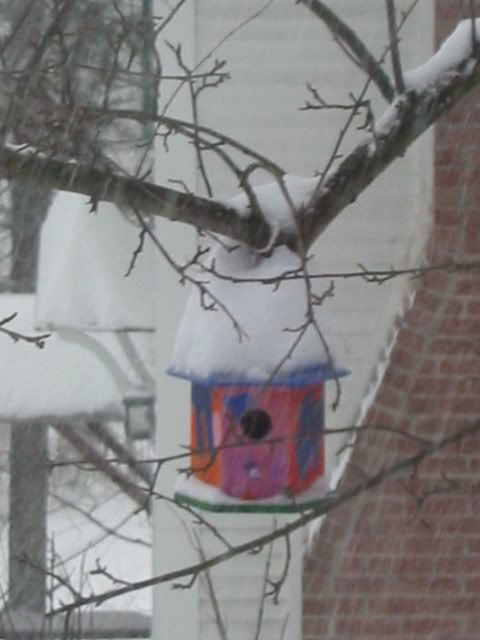 Fiona's birdhouse.
Doug shoveling the snow off of our front porch. This is not going to sound very feminist of me, but hooray for husbands! We got more snow on that side of the house. It was amazingly deep--he said over two feet.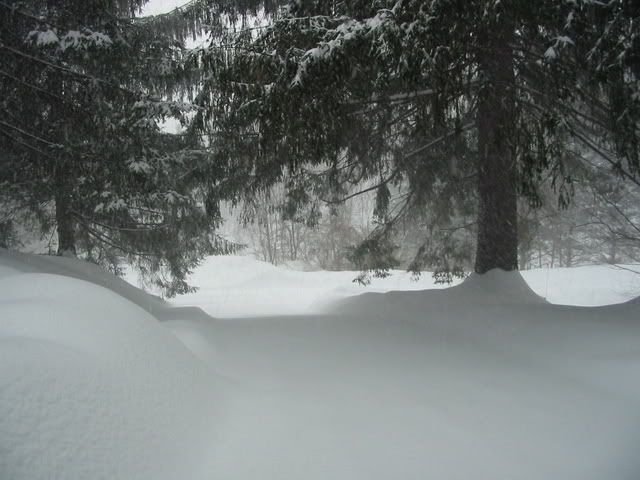 The view down our driveway from the garage.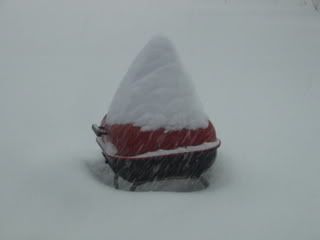 The grill in the backyard.