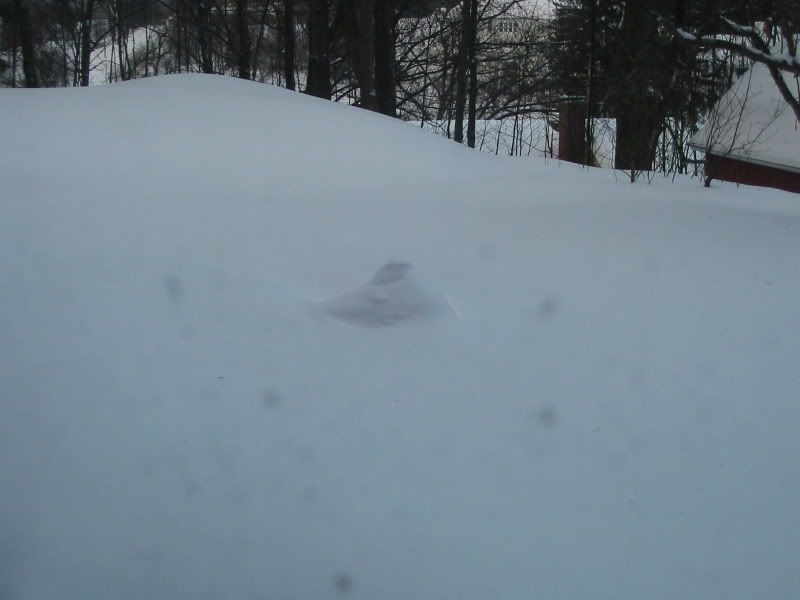 The missing grill after a night of more snow and wind.
The Snow Cave, one view.
Snow Cave with inhabitant, second view. It's not done yet, actually. The side isn't finished and I need more food coloring and spray bottles. They love the homemade snow spray. It's sort of toddler/preschool graffiti, I admit, but oh so fun.
The doctor's office was closed because they had no heat (!), however, the practice has other pediatricians at the hospital. The nurse on the phone said we could come in any time, but after hearing her symptoms, just called in a prescription to the pharmacy down the street, who filled it as soon as they opened and got the message (at 9 AM). The nurse said she could go to school tomorrow (barring new symptoms) and even tonight she looks and feels much better. Hooray!