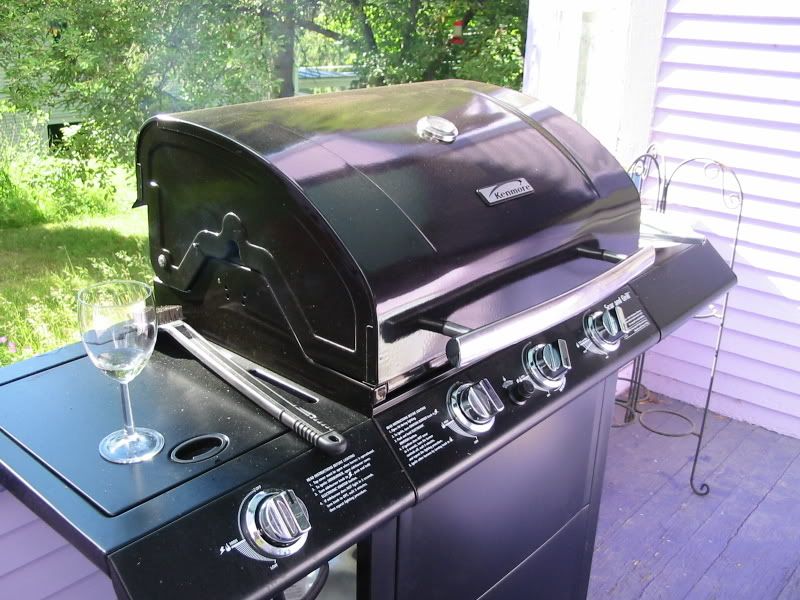 This, by the way, is the grill I got Doug for Father's Day. I think I did well. No, it's not charcoal, it's gas, but it's fast and it works just fine.
Saturday is the fabulous
Montpelier Farmer's Market
. We walked in today, right at 9 AM for a change, and there, at Highland Gardens farm, I saw they had brook trout from their pond. I can't tell you how excited I was. I got some other wonderful bounty, of course, from other farms (wonderful cucumber and tomatoes from
Cate Farm
and enormous red leaf lettuce and sugar snap peas from LaPage Farm). I almost always go to
Pete's Greens
, too, but I ran out of money before I got there! They are one of my favorite farms. They have a
year-round
CSA (community sponsored agriculture) that I would love to participate in someday. I haven't picked any strawberries this year, and frankly, I don't know if we will (so no jam), but I have been buying them every chance I get at Dog River Farm...who are not at the Capitol Farmer's Market, but are on my way home from Montpelier. Best organic strawberries and best price as well.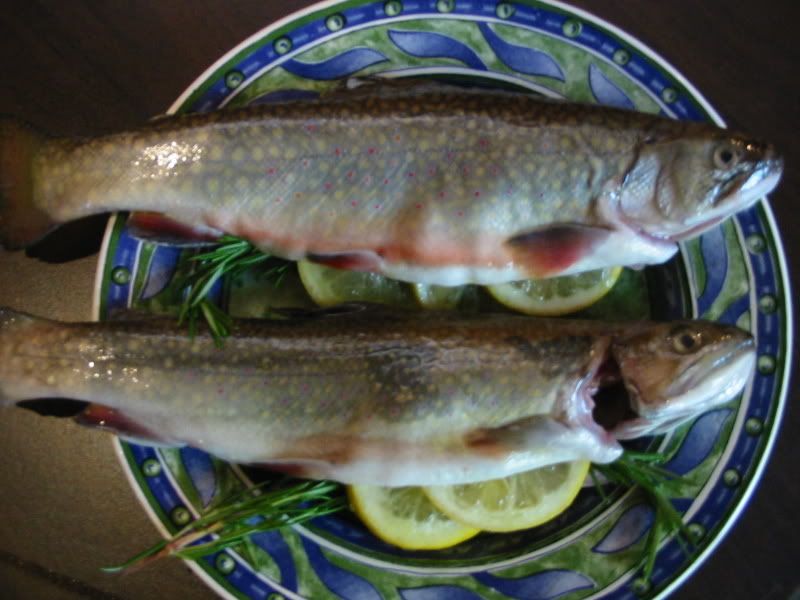 I just seasoned the trout with salt and pepper and stuffed the cavity with lemon slices and rosemary. I grilled them and served them with a simple salad made with cucumbers, red leaf lettuce, and homemade thyme croutons. I also made risotto cakes with an almond/whole wheat breading. The risotto was a bacon/spinach one Doug had made the other day.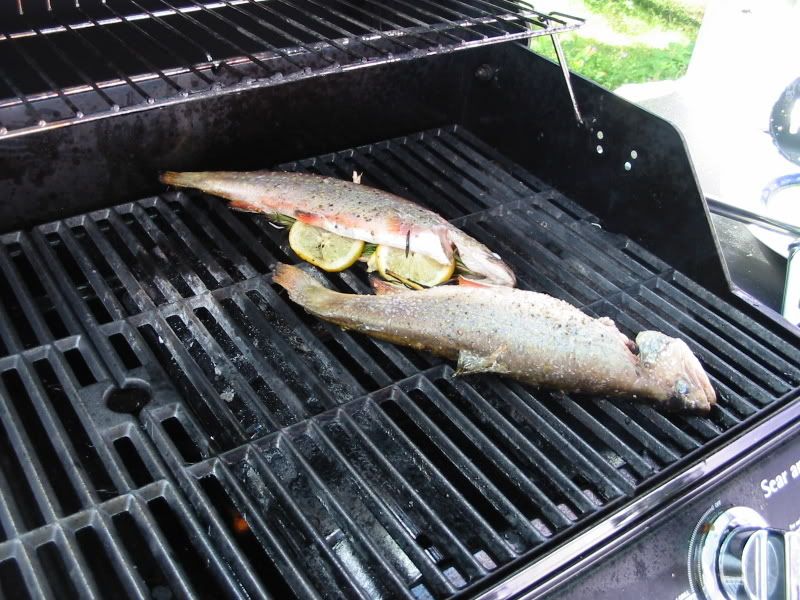 It was a most satisfying meal. The girls ate none of it. They liked the croutons. Fiona did have one bite of fish. She had yogurt and homemade granola instead. Sophia is more interested in running around than eating. Hopefully, she'll have something in the next few minutes before bathtime and bed.