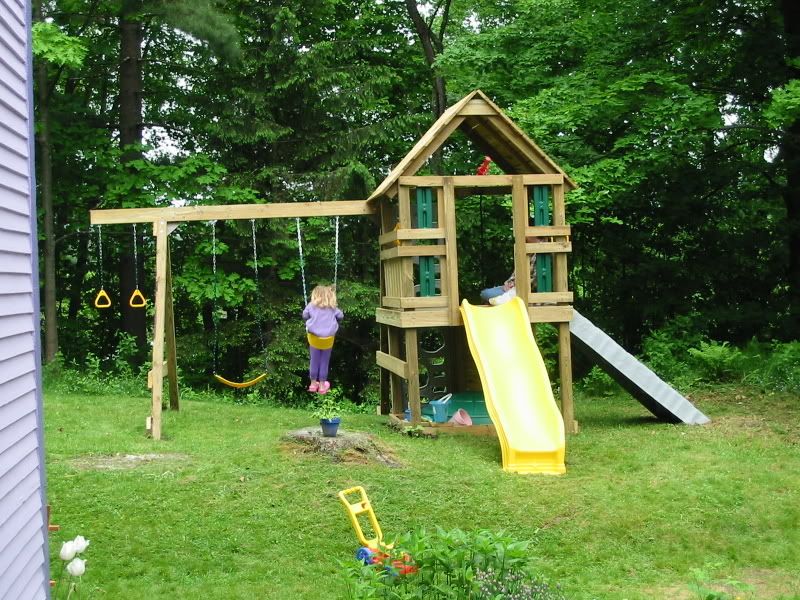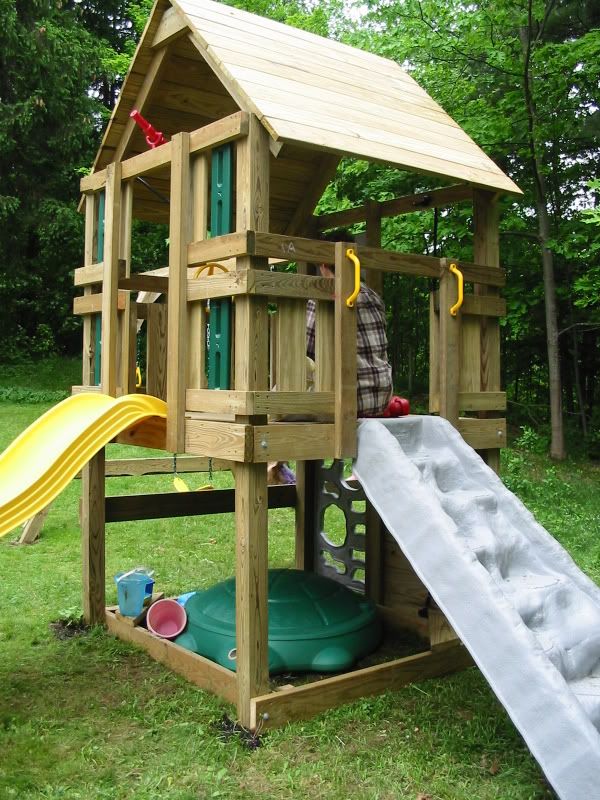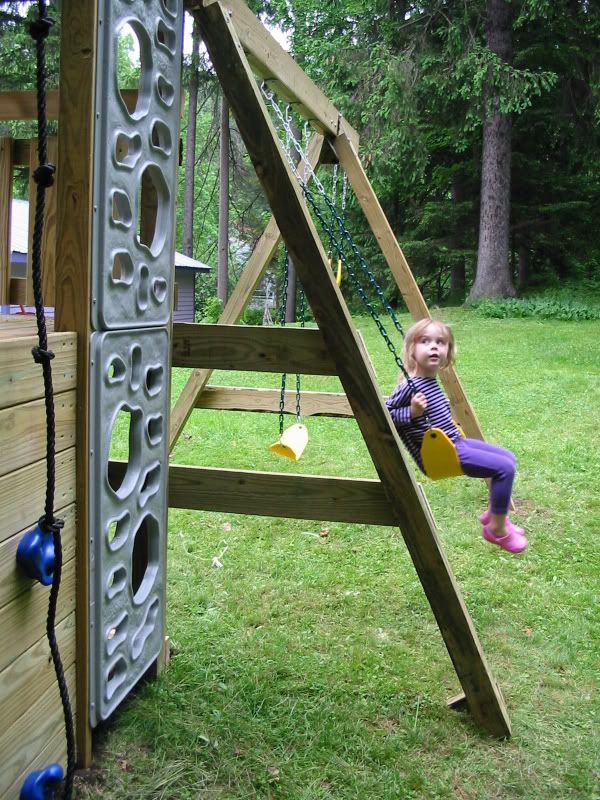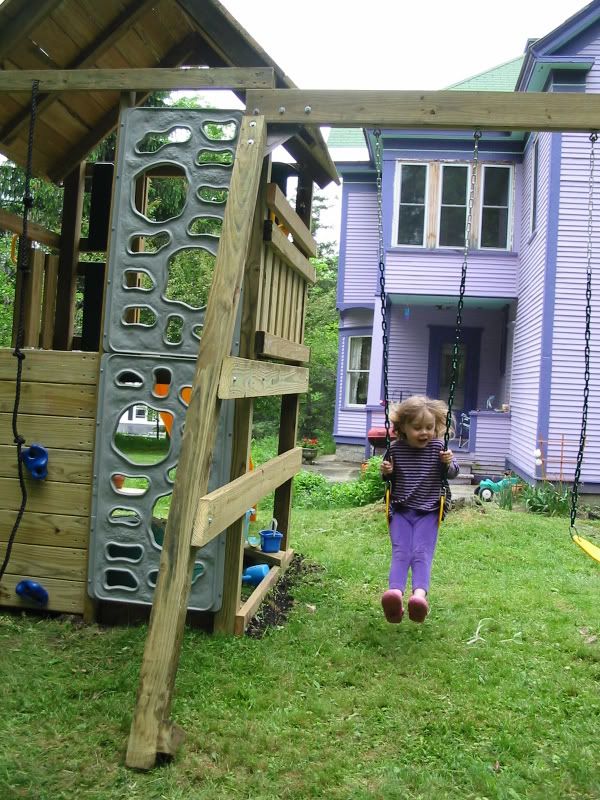 Doug built this. It is so awesome. We will be outside all summer in our backyard. It is just so cool and the girls are so happy.
On a totally unrelated note--and I am just whispering this, now, so she doesn't hear me--Sophia is on day four of using the potty. All the time. Not at night. There are accidents here and there. It seems like the Real Thing, though. I'm not attached! I am NOT attached! Regression is possible and not unusual!
I have to admit after 5 years of cloth diapering, I am still pretty excited by this.